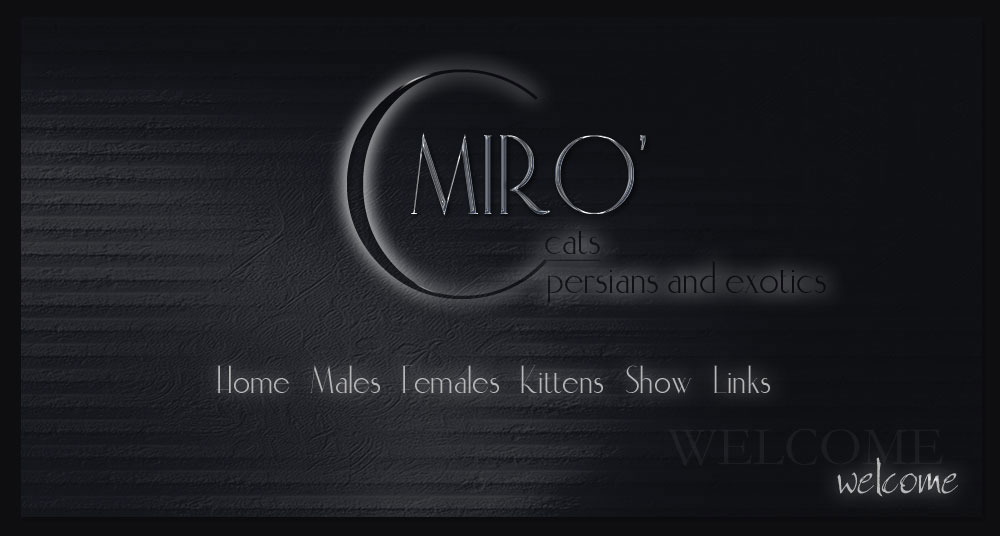 July 24, 2020 update page: FEMALES



TICA NW RW SGC and FIFE NW '19 IC MIRO' SHIMMER AND SHINE OF DILSHAD
FIFE SHOW RESULTS 2019

2th Best Female cat 1

2th Best Persian Female 2019

She become NATIONAL WINNER

WCF SHOW RESULTS 2019

Best Cat 2019

Best Adult 2019

Best Persian 2019

TICA SHOW RESULTS 2019

3rd Best Persian Cat of the Region

6th Best Cat the Region

She become NATIONAL WINNER
TICA RW QGC and FIFE IC. MIRO' SHAPE OF YOU OF DILSHAD
WCF SHOW RESULTS 2019

3rd Best Cat 2019

3rd Best Adult 2019

2th Best Persian 2019

TICA SHOW RESULTS 2019

9th Best Persian of the Region

17th Best Cat of the Region
SHIMMER and SHAPE









WELCOME TO MIRO' CATTERY
MIRO' is a small cageless cattery LOOF and C.F.A. registered number 214064 .
All our cats are PKD/DNA negative.
We work with the best bloodlines and try to select cats that look like the more possible at persian/exotic
standard, in order to present you wonderful kittens with exceptional pedigrees.
Now we let you discover our site and our sweet cats. Thanks for your visit!
Marie and Mimmo
E.MAIL
. : miro.cattery@gmail.com : .
We are members of: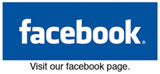 © Copyright MIRO' CATTERY ~ On line since April 2006